Galaxy Tab a 8 Sm-t387v Frp Bypass Firmware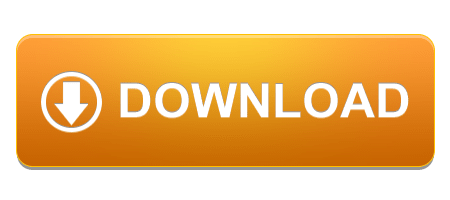 FRP, likewise known as Factory Reset Protection, is a phone data security feature released past Google with Android five.1 Lollipop and above. On the basis of this feature, if you lose your Android telephone and any unauthorized person attempts to reset it, your phone volition require him/her to enter the Google Account ID and password in order to become admission to the phone. So, FRP Lock is designed to minimize the activities that may threaten your phone data.
Even so, FRP Lock tin can be a large headache if yous are stuck at Google Business relationship Verification while resetting the telephone and you unfortunately forgot the user name or password, then we have got your back. In this commodity, we take picked the best FRP bypass tools. So y'all tin can make employ of any of them to help you remove the FRP Lock easily and bypass FRP in Android phones, including Samusng, Alcatel, Motorola, LG, HTC, Huawei, etc.
Tool one: FRP Hijacker Tool (For Samsung Just)
You can easily featherbed FRP lock from Samsung Tab A 7.0 2016 smartphone using this guide. Samsung Galaxy Tab A seven.0 FRP Bypass Specifications: Samsung Tab A 7.0 2016 launched in the month of May, 2019. Its body weight is 188 grams (6.63 oz.). Jul 08, 2019 The OTG method of bypassing Google FRP lock on Samsung Galaxy devices after doing a hard reset is a proficient solution released by an anonymous APK app developer to help Android device users (specifically Samsung users) bypass Google account verification. This solution works for devices running 5.0 or v.i Android device lollipop.
Steps to remove FRP lock on your Samsung Galaxy Android Smartphone. To start with first you demand to hard reset your device using the button combination 'Power + Volume Upward + Menu'. At present you lot need to download the Samsung bypass tool from the below given link and extract it to your PC. Download Samsung Bypass Tool.
Samsung galaxy tab a 8 0 gtasliteltevzw sm t387v Download Bypass google FRP for android – universal version, android Gingerbread version 2.3 – 2.3 2010 year, android Ice Cream Sandwich version 4 2011 twelvemonth, android Jelly Bean version four.1 – 4.iii 2012 – 2013 years, android KitKat version 4.4 2013 year, android Lollipop version 5 – five.i 2014 – 2015 years, android Marshmallow version 6 2015 year.
HOW TO SAMSUNG J1 ACE FRP LOCK Bypass? Samsung Galaxy Tab A 2019 summary: Samsung Galaxy Tab A 2019 smartphone was released in February 2019. The phone runs Android 9.0 (Pie); Ane UI. It comes with a ten.ane inches" touchscreen brandish with a resolution of 1200 x 1920 pixels and the screen type is IPS LCD capacitive touchscreen.
This tutorial teaches yous how to manually bypass the FRP of your Samsung phone. The tutorial might work with other Android phone models, too. If y'all've bought your telephone from a 3rd political party and they forgot to remove their FRP from the phone earlier selling the phone, then it means that you are locked out of the device and you lot cannot use information technology.
The FRP Hijacker is a wonderful FRP bypass tool for PC. It should be noted that information technology is but compatible with Samsung smartphones. It has inbuilt tools to pause the lock of Google business relationship. FRP Hijacker enables the user to unlock the phone by removing the Samsung FRP while in the ADB mode.
Above all, yous take to enable the USB debugging on your Android which is locked by Google. Enable the USB debugging means you lot are now able to activate the ADB mode of your phone, and this is a prerequisite for FRP lock removal.
Step i. Turn on TalkBack on your Samsung phone.
Stride 2. Now open the Calculator app of your phone and and so input +30012012732+ every bit your special calculator code to enable USB.
Step 3. And then input the code *#0808# and enable the USB settings. Later on that, your phone volition enter into the ADB mode. And so y'all can proceed with the following steps to apply the Hijacker tool to remove the Google account verification on your Samsung device.
Step 4. Connect your phone to the figurer with a USB cable.
Step 5. Launch the Hijacker tool on your calculator, click on the Scan selection, and and then select 'Carry'.
Stride vi. Go to 'ADB Functioning' tab, select 'Remove FRP' and meanwhile tap on 'Allow USB Debugging' on your Samsung.
Step 7. Once you click on 'Remove FRP' once again, your computer will identify the device automatically.
Step 8. Select 'Factory Reset' option to go further. Later that, you are able to modify the Google account settings for fresh with the new setup.
At that place is i proficient thing is that later resetting your phone, yous tin still recover deleted data from Android after factory reset with this professional Android Information Recovery software.
How to hack clash of clans with cydia on ipad.
Tool 2: Pangu FRP Featherbed tool
Pangu FRP Bypass tool is one of the best FRP lock removal tools available for almost all Android smartphones. It enables you to bypass Google account using OTG cable and the processing time is just most 10 minutes. And please note that this facility is merely for the Authorized Google business relationship owner. To bypass FRP with computer you simply demand to download this tool from their website.
Yous can use a new account after unlocking and take full access to the telephone.
https://newdown934.tumblr.com/post/656690890205757440/how-to-break-frp-lock-in-samsung-j2. Featherbed FRP locked Samsung devices without having the Google account and password. Completely remove the previous business relationship, hence the device cannot exist tracked or blocked. With these amazing features, LockWiper (Android) makes yous bypass FRP more hands:.
Pros:
Free without charge.
Remove FRP Lock at fast speed.
Supports Samsung phones, Micromax, Mi, Motorola devices, Lenovo, MTK, etc.
Cons:
It requires using an USB OTG cable, a pen drive, a computer, and an internet connection.
It requires you to take a little tech skills as the bypassing process is complicated.
Tool 3: FRP Bypass APK Download Samsung for Android
Having gained trust from the users already, FRP Featherbed APK Download Samsung for Android is i of the near rated FRP removal tools with iv.1 stars. Information technology helps to overcome the security feature of Samsung device so that you can easily featherbed Google Account verification process. And you lot can access this tool through the link to a higher place.
Apple may provide or recommend responses as a possible solution based on the information provided; every potential upshot may involve several factors not detailed in the conversations captured in an electronic forum and Apple can therefore provide no guarantee equally to the efficacy of any proposed solutions on the community forums.
https://newdown934.tumblr.com/postal service/655979083563499520/cancel-facetune-subscription.
Trip games clash of clans hack 2017. This is a hack that I put inside of clash of clans. Plz subscribe like fav and if you want the tuturl how to do this and the link then I'll need 50 likes.w. Today i will tell virtually how to hack clash of clans game 2017 in hindi and the best app to hack disharmonism of clans or y'all may need clash of clans unlimited gems a.
Pros:
100% free to use.
A useful tool for Samsung Galaxy devices.
Cons:
You cannot access this tool directly through the local or direct resources.
Tool 4: New FRP/Google Account Bypass and Flashing Tool
Like all the other FRP Bypass tools, Google Account Featherbed and Flashing Tool is one of the useful and uncomplicated tools in your hands to bypass Google business relationship verification on Samsung, HTC, MI and other phones. This tool is quite handy and easy to employ on almost all Android devices with latest Android version.
Pros:
Uniform with almost all the Android devices.
Works best for devices with latest Android versions.
The one-time version of SP Flash is likewise covered by this tool.
Gratis to utilize.
Cons:
Non tested with Android versions v.1.1 and half-dozen.0.one.
Tool five: GSM Flasher ADB Bypass FRP Tool
The GSM Flasher tool is a very helpful tool in the process of bypassing FRP in Android devices, and this tool has been very successful with Samsung devices and some other brands too. Please retrieve that it requires ADB manner agile in order to bypass Google verification. In one case y'all enter into the ADB mode in your device, you can easily use this tool to remove FRP Lock on your phone.
Pros:
It tin be used for all types of Android devices.
It has an easy-to-employ interface.
Blueprint lock removal facility is also available.
This file tin exist used for the reactivation of lock removers.
Cons:
It requires ADB fashion active.
Tool vi: D&1000 FRP Bypass Tool
D&Thousand FRP Bypass Tool is one of the simple and useful FRP bypass tools bachelor in the marketplace. Unlike other FRP featherbed APKs for Android, this tool demand to be installed on computer in society to use it to featherbed FRP Lock. Information technology helps to unlock and bypass Google account verification after hard reset on Samsung, Motorola, Lenovo, Xiaomi, Huawei and more than.
Pros:
Offers free setup for every Windows Bone (XP/7/8/ten/Vista).
Available for gratis.
Cons:
It may not support LG devices.
Tool vii: FRP Lock Google Verification Bypass Tool
FRP Lock Google Verification Bypass Tool Software, as an totally free FRP featherbed tool for PC, is handy and supports major Android brands like Samsung, Xiaomi, Motorola, OPPO, Vivo and other Android phones.
Pros:
Samsung Milky way Tab A Featherbed Frp With Otg 2019 Free
Works for virtually all Android phones with Reactivation Lock problem.
Works for Android versions 5.1.1 and higher up.
It is available for free.
Cons:
It need a reckoner, a WiFi connectedness or a USB cablevision.
Tool 8: Samsung FRP Helper v0.ii
The Samsung FRP Helper v0.ii is developed past CrackingGSM Team. Like to other FRP removal tools, this tool can be used to featherbed the FRP verification process. To use this Samsung FRP Removal tool, yous also demand to enable the USB debugging of the device every bit this tool can only be used to bypass the Google account in ADB mode. You can observe the method to enable the ADB mode of the device above. Download this tool on your PC and but simply follow the similar steps like Hijacker tool to featherbed FRP on your Android.
Pros:
This tool has an interactive, clean and user-friendly interface.
It offers a detailed tutorial guide on how to bypass the Google business relationship.
It is a stable and easy-to-use FRP bypass tool.
It is available for gratuitous.
Bypass Frp Samsung
Cons:
It can only exist used to unlock Samsung devices.
You have to enable ADB mode on your phone.
Tool 9: Samsung Reactivation/FRP Lock Removal Service
Samsung Reactivation/FRP unlocking service is an online service which helps you lot to remove the FRP Lock and gets you dorsum into your Android telephone. Visit this site and it will enquire you the model and IMEI of your telephone, so merely put the details in the required fields to get the unique user ID and password within 24-72 hours. However, this is an exclusive FRP bypass tool for Samsung devices only.
Pros:
No disruptive video tutorial and no risky software available in this website.
Yous don't demand to be a tech-savvy to use information technology.
Issues will be solved within one to three days.
Cons:
It supports Samsung phones merely now.
Tool x: Bypass FRP Through Online Website (Paid)
The to a higher place FRP bypass tools may be quite complex and the non-technical person may detect it troublesome. So, if you are not tech-savvy and unable to unlock the FRP of your device using the above-mentioned tools then you must go for this alternative which is applicative to any Android device. The best part is that information technology can be done from the home and it tin be accessed someday, so yous need not to walk to whatever office or shop.
Y'all can hands bypass your Google business relationship on your Android phone of whatever model or version with the help of this online tool. This involves a very simple process and hardly takes 10-15 minutes to unlock the device. However, you demand to pay some amount to the website possessor for this service. About importantly, information technology volition never fail to remove the FRP Lock.
Now, follow these uncomplicated steps to unlock your device online:
Visit unlockjunky website, there you will encounter an selection to choose your device.
At present, fill the details past selecting your device, unlock type and initiate the lodge.
The website will offer you their software which can unlock your device. Now, download and launch that software on your computer and get your device connected to it.
You tin detect an option for a live chat on the website. Go for it and follow the commands of the instructor from another side.
Summary
So these are some of the all-time and latest FRP featherbed tools to remove Google account verification and deal with FRP Lock in any Android phone for free. Use them now to bypass FRP on your Android device and assistance other people around y'all if they demand such help. And just tell us which featherbed tool you plant nigh helpful. If you too know some best FRP bypass tools or got any feedback, delight feel free to share with usa through the comments.
Related Articles
New Manufactures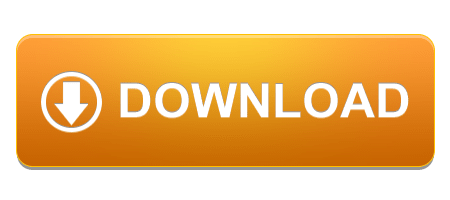 Galaxy Tab a 8 Sm-t387v Frp Bypass Firmware